Oh how I love outrageous fashion. Lady Gaga is my hero. Halloween has always been my favorite holiday.
Now look at the picture of this woman on the right. Would you look at her and say, "that is a woman who loves crazy fashion"? Probably not. My personal style leans more towards Donna Karan then Betsy Johnson. I shop more at Target then Barney's. I RARELY wear jewelry or a belt, it just feels like too much. Lip gloss is generally my version of makeup.
Now the big reveal: I ADORE Alexander McQueen. For years I have looked at his fashions with lust. I dreamed of owning one of his works of art. A few years ago McQueen did a line for Target. I tried on every piece hoping to fulfill my fantasy at a price I could afford. No dice. There was no way I would ever wear any of those clothes, even at a reduced price tag. Sigh.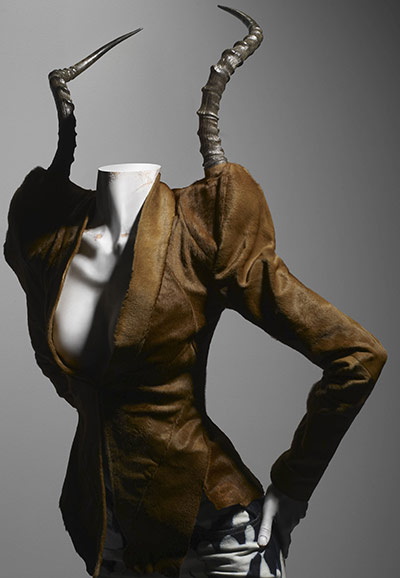 When he died, I felt a loss. A true artist, creating wearable pieces that transended their purpose. Maybe I should have bought one of those dresses at Target and just hung it in a frame.
If you are a lover of fashion or art, you will want to check out
the costume institute at The Met for their Savage Beauty exhibit
, opening May 2011. McQueen in his glory, all 19 years of his career. His most interesting and original pieces on display for 3 months.
epilogue: Target announced that they will be re-releasing some of their most popular dresses from the
GO collection
over the last 5 years. Sale starts March 13th, be sure to check it out.